Jugger is a robot-like, Black Hole CO who appears in advance wars:dual strike. He is one of the members of the Bolt Guard, the others being fellow Black Hole COs Koal and Kindle. He has high firepower, although this technique sometimes reduces the firepower of his troops.
Hit: Energy
Miss: Static Electricity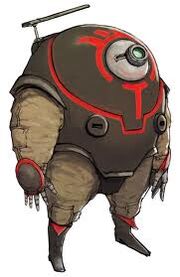 Abilities
Edit
Day to Day: Sometimes does more or less damage than normal (-15% to +30%)
Power: Overclock -- Greater good/bad luck Range (-25% to +55%)
Super: System Crash -- Greater good/bad luck Range (-45% to +95%)
N/A
Ad blocker interference detected!
Wikia is a free-to-use site that makes money from advertising. We have a modified experience for viewers using ad blockers

Wikia is not accessible if you've made further modifications. Remove the custom ad blocker rule(s) and the page will load as expected.